Advanced Dental Services & Technology – West Seneca, NY
Improving Treatment with
with the Latest Innovations
You might not think about the technology used at your dental office very often, but it can make a significant difference with the level of care you receive. At Applegate Dental, we're focused on offering the safest, quickest, and most comfortable treatments available, and the technologies that we've introduced to our dental office go a long way towards making that a reality. On this page, you'll learn more about some of the innovations you'll find at our dental office that have transformed the way we take care of your teeth and gums.
Committed to State-of-the-Art & Comfortable Dental Experiences
Accurate Dental Implant Placement
Clean, Mess-Free Impressions
State-of-the-Art Laser Dentistry
iTero® Element™ Intraoral Scanner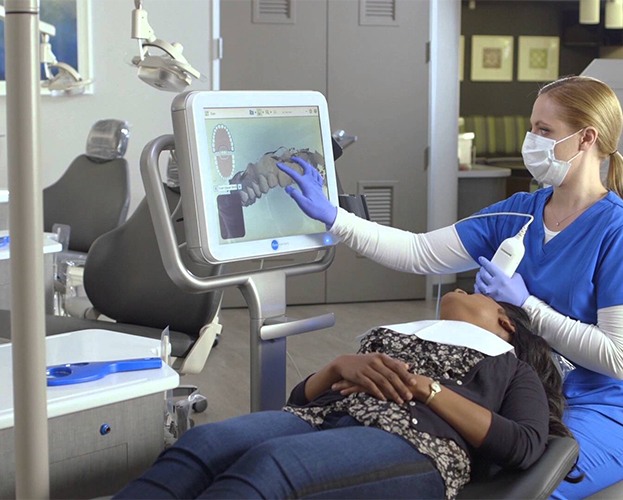 The first step of getting Invisalign, dental implants, or crowns and bridges is to have an impression of your mouth taken. In the past we would have had to use goopy dental putty to take these impressions. Now, instead of holding an uncomfortable substance in your mouth for several minutes at a time, we can quickly create a highly detailed three-dimensional model of your teeth using our iTero® Element™ Intraoral Scanner, saving you quite a bit of time and improving the accuracy of the results.
Learn More About iTero® Element™ Intraoral Scanner
VaTech® CBCT Scanner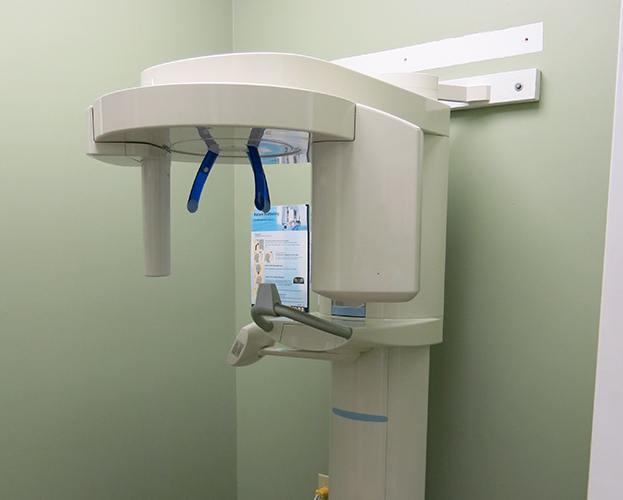 When traditional X-rays won't give us enough information about the various structures inside and around your mouth, our VaTech CBCT Scanner can give us a far more complete picture. In addition to your teeth, we'll be able to examine the underlying bone tissue and the nerve paths that could play a role in planning specific procedures such as dental implant placement. This is also an excellent way for us to detect oral health problems that would go unnoticed with a visual examination.
All-Digital X-Rays
In the past, our team depended on traditional dental x-rays to view the supportive structures below patients' smiles. While these images offer predictable results dentists and medical professionals have relied on for years, there are a number of disadvantages to using traditional x-rays compared with digital x-rays. Possibly most significantly, digital x-rays offer higher definition images which means we're able to diagnose and treat concerns in earlier stages. Additionally, patients and employees alike are much safer using digital x-rays. Traditional x-rays expose patients to about 40% more radiation, and our employees have to handle a number of toxic chemicals during the development process. Digital x-rays offer reduced radiation and completely eliminate the need for developing images. Instead, scans are available for review immediately on a chairside monitor. We can compare the images to past years and quickly transfer x-rays to the patients, specialists, or insurance providers. Saved on our computers, digital x-rays also require significantly less space for storage.
Biolase® Soft Tissue Laser Dentistry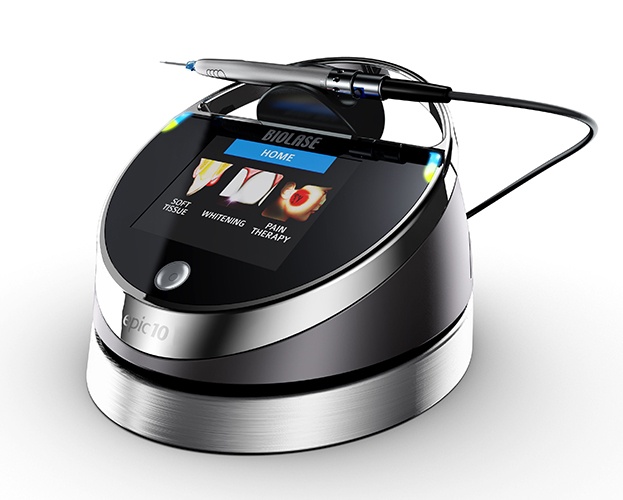 Biolase offers a line of products that significantly improve a number of common dental offices including soft tissue laser dentistry. Working with patients' teeth may require a number of metal scalers, drills, and other tough tools, but when it comes to work with gums, cheeks, lips, and other soft tissue, many of the same tools are used. It's no surprise that gums are easily irritated as part of many dental procedures or that treatment for periodontal disease can be more painful than the disease itself. That's why our team uses a Biolase soft tissue laser making these treatments much less invasive. Unlike traditional scalpel and suture procedures for soft tissue, laser dentistry allows us to remove damaged tissue while simultaneously cauterizing and promoting healing. Laser dentistry dramatically reduces discomfort during treatment and healing time for many patients.