Traditional Braces – West Seneca, NY
We Make Straight Smiles Possible
When you think of orthodontics, you probably envision a child wearing a mouthful of old-school metal hardware. But did you know that anyone can benefit from modern braces? Here at Applegate Dental, we treat children, teens, and adults and help them love their smile by making their teeth perfectly straight through reliable, streamlined brackets and wires. Could braces be the right solution for you or your child? Contact us to schedule a consultation and keep reading to learn more!
Why Choose Applegate Dental for Traditional Braces?
Customized Treatment Plan for Each Patient
Patients of All Ages Welcome
Caring, Highly Trained Team
How Do Traditional Braces Work?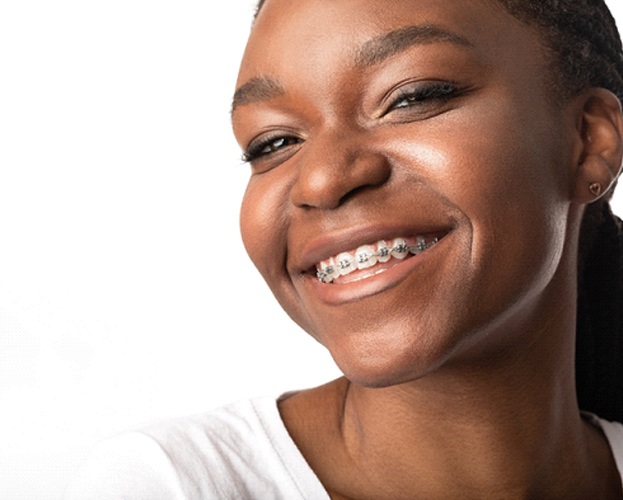 In any orthodontic treatment, pressure is exerted on the teeth to shift into the desired alignment. Traditional braces use metal brackets connected by wires to manipulate your teeth gradually. Through frequent adjustments of the wire tension, we can give you the straight smile you've always wanted. This system has been utilized by dentists and orthodontists all over the world for decades now, and there's a reason why it is still one of the most popular treatments—braces get results!
What Smile Problems Can Be Treated With Traditional Braces?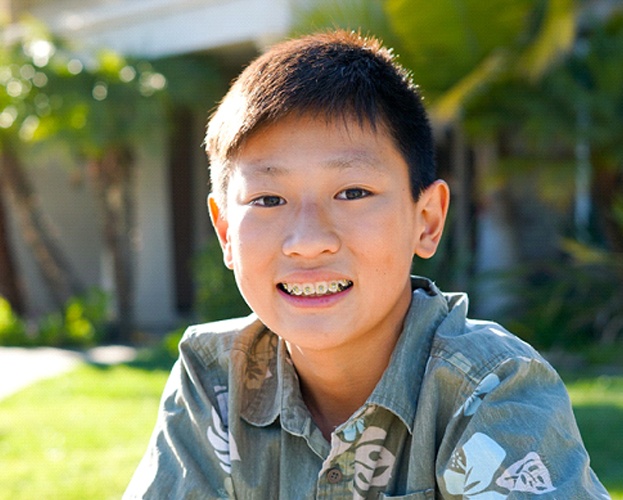 One of the amazing things about braces is that they can be used in basically any misalignment scenario, including the following:
Crowded Teeth
In some smiles, there doesn't seem to be enough room in the arch for all the teeth, creating overlap. When this happens, little nooks can hide plaque and bacteria, causing discoloration, decay, and infection.
Spaces Between Teeth
While you don't want your teeth too tightly packed in your mouth, gaps between your teeth can come with their own problems. Bits of food and plaque can accumulate in these spaces, increasing your chances of cavities or gum disease.
Incorrect Bite Alignment
In order to chew food efficiently, your upper and lower teeth need to line up a certain way. Otherwise, the enamel can wear down prematurely, leading to cracks or even tooth loss. Traditional braces can make sure your bite functions the way it should, helping your teeth last as long as possible.
Benefits of Traditional Braces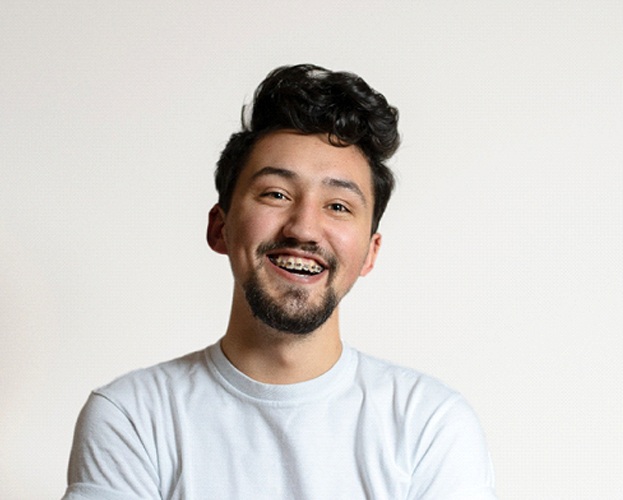 Although bracket and wire braces may not be as trendy as Invisalign or other more recent treatments, they continue to be one of the most commonly used options for orthodontic treatment for several reasons. First, even patients with the most severely misaligned teeth can be helped with braces. In addition, traditional braces are typically best for children, teens, and adults who may find complying to instructions for Invisalign difficult or who may misplace aligners. Although they can take longer than other treatments, braces also often prove to be the most affordable option available.
Keep in mind that, although the technique is technically the same as it was decades ago, "traditional" braces have changed over the years. Now, the brackets and wires are smaller than ever but still just as strong and effective. As a result, you can worry less about your appearance and focus more on the beautiful, healthy results you'll enjoy.
Understanding the Cost of Traditional Braces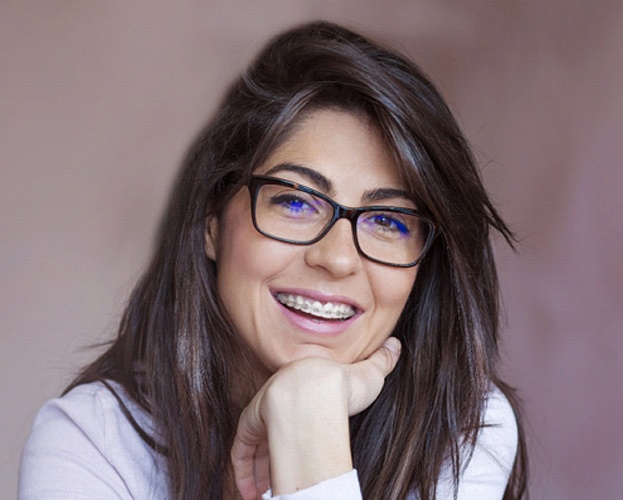 At Applegate Dental, we personalize treatment for each patient because no two cases are exactly the same. While this approach helps us meet the unique needs of our patients, it makes providing a general quote for braces practically impossible. We first need to evaluate your smile in person to create a custom treatment plan. At that point, we can estimate the timeline and the cost. That's why it's so important to schedule a consultation!
Factors That Affect the Cost of Traditional Braces
When calculating the price of treatment, we consider several factors. First, the severity of your misalignment plays a huge role in the cost because more complicated or severe cases will require more time and attention. Also, the type(s) of misalignment may also be important since certain kinds of changes are more time consuming than others. Another factor is how well you comply with treatment: if you follow our instructions and come to your adjustment appointments, your experience will be as efficient and cost effective as possible.
Professional Braces vs. "DIY" Braces: Which Costs More?
Perhaps you've seen videos on YouTube showing people attempting to straighten their teeth on their own. Although this option may seem appealing from a financial point of view, it is extremely risky. Dentists go through years of advanced training to understand how to safely shift teeth and guarantee the success of their work. In contrast, most of the time, DIYers end up needing professional help to undo the additional damage they've caused to their own teeth. In the end, the wiser choice is to have a qualified professional correct your smile.
Does Dental Insurance Cover Braces?
Although the amount may vary, most dental insurance policies do include coverage for traditional braces. This means that probably around half of the total cost can be paid by your insurance. When you come in for your consultation, make sure you bring your insurance card with you. After you are examined and evaluated, our front desk staff can check your coverage to see how much you will owe out-of-pocket for treatment.
Options for Making Braces Affordable
Dental insurance goes a long way to reduce the cost of braces treatment, but in many cases, patients aren't in a position to pay the entire amount upfront. That's why we accept payment through CareCredit, a financing company used throughout the country. After a simple application, you can pay a smaller, easier amount for braces every month rather than in one-lump sum. Our team can walk you through the process and answer any questions you may have.
Traditional Braces FAQs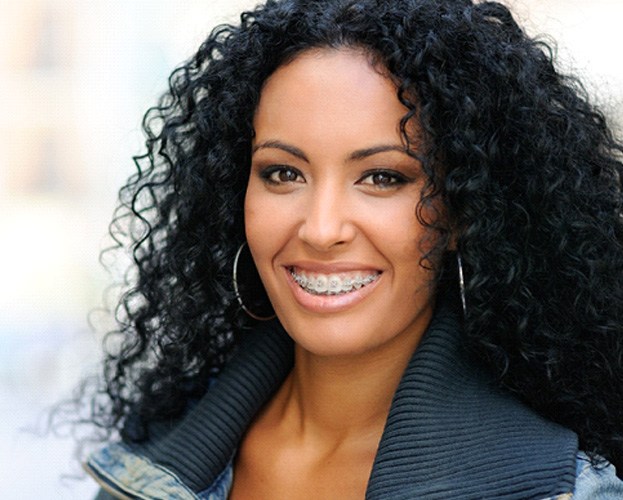 The look of traditional braces is unmistakable, but not everyone understands all there is to know about them. It's okay if you have questions—we invite you to ask us during your appointment about anything pertaining to getting braces in West Seneca. To get the conversation started, we've answered some questions below in hopes of clarifying common areas of confusion about braces. Want more information? Schedule a consultation today!
How Should I Care for My Teeth and Braces?
During treatment, you must be diligent in maintaining your teeth and braces. If you neglect them, you risk getting cavities, gum disease, or other issues that could prolong treatment or put your smile in harm's way. Although it will involve more maneuvering, daily brushing and flossing your teeth are imperative. We will teach you the right techniques so you can be successful at home. We will also give you special instructions, such as foods to stay away from, that can help you stay on track.
Do Traditional Braces Hurt?
Whether you straighten your smile with braces or Invisalign, the process involves shifting teeth within the jawbone. Especially at first and whenever you get adjustments, braces may cause you some soreness, but that just means the braces are working! Modern brackets are more comfortable than ever before, but your soft tissues may also feel sensitive or irritated as they get used to touching the brackets. Just know that this discomfort is temporary. Within a few days, your mouth should adapt.
Are There Food Restrictions?
Yes. In order to keep the brackets and wires in place, you will likely need to make alterations to your diet. In some cases, you will need to cut your food into smaller pieces. For instance, you can still eat apples—just slice them up first. You can still eat corn—just not straight from the cob. There are other foods you'll need to avoid entirely, such as popcorn, gum, nuts, and hard or sticky candy, so you don't pop off a bracket or damage your braces.
How Often Will I Need to Come into the Office for Adjustments?
The frequency of your visits depends on your treatment plan, but usually patients with braces come in every few weeks for adjustments. During this time, we will slightly alter the wires, which exerts force on the brackets and makes the teeth move. Needless to say, it is essential that you consistently come to your adjustment appointments as planned. Otherwise, your treatment may take much longer to complete.