Restorative Dentistry – West Seneca, NY
Repairing and Replacing Teeth
Our West Seneca dentist and team focus our services on preventive care, but we also offer a variety of more advanced treatment options. Even the most thorough preventive dentistry plans have flaws, and when dental decay or damage results, the team at Applegate Dental has you covered. Contact us right away if you notice any dental damage or experience pain. The sooner we're able to begin restorative dentistry in our West Seneca, NY dental office, the more natural dental structure we'll be able to preserve.
Why Choose Applegate Dental for Restorative Dentistry?
Metal-Free Tooth-Colored Restorations
Beautiful Custom-Made Dental Crowns
Experienced, Gentle Dental Team
Tooth-Colored Fillings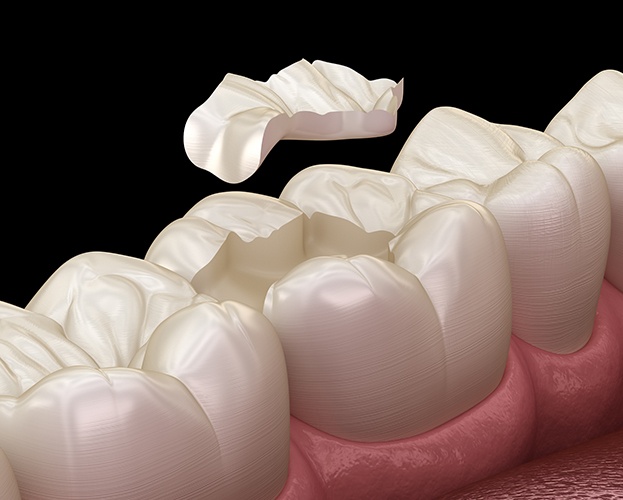 There is an aesthetic, durable alternative to the silver fillings that mar the appearance of your beautiful smile. If you have a cavity or minor dental damage, tooth colored fillings come to the rescue. Made out of natural-looking composite resin, tooth colored fillings strengthen your enamel after decay and can rebuild the structure of a damaged tooth, too. With a tooth colored filling, there's no risk of mercury exposure as with amalgam fillings. The material also dries within minutes under the application of a special UV light. Tooth colored fillings are an excellent option in modern, effective, aesthetic dentistry.
Learn More About Tooth-Colored Fillings
Dental Crowns & Bridges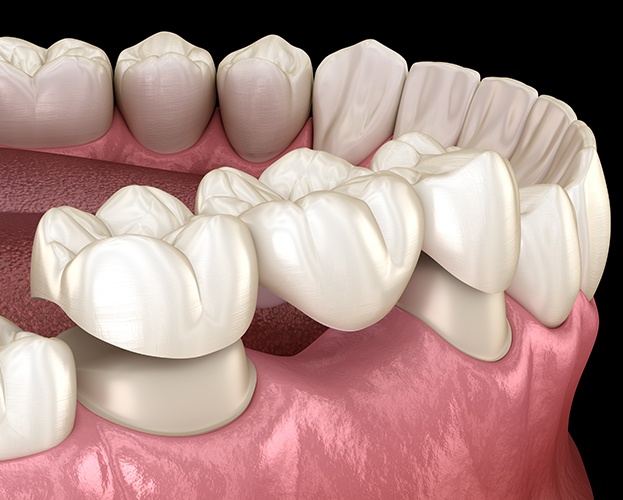 Dental crowns and fixed bridges are two of the most commonly recommended restorative dentistry solutions at Applegate Dental. Crowns are used to restore teeth in a number of situations including:
Severe decay too extensive to be restored with a filling or other more conservative options
Cosmetic flaws like misshapen or malformed teeth or deep-set stains
As the finishing touch on root canal therapy to protect the treated tooth
As part of dental implant
To hold fixed bridge dental prosthetics in position affixed to crowns on either side of one or more replacement teeth
Whatever reason patients need a dental crown, the process is the same. Patients should plan to visit our team two times. During an initial visit, a small amount of surface enamel is removed from teeth to prepare them to receive a crown. We then collect dental impressions to send to our trusted lab where a custom crown is crafted. In the meantime, we place a temporary crown to protect the tooth. Once the final crown or bridge is returned to our dental office, patients come back for a second appointment where we exchange the temporary for a permanent solution.