Emergency Dentistry – West Seneca, NY
Broken Tooth? Give Us a Call!

When you find yourself in a dental emergency, it can be difficult to know where you should turn for help. Should you go to the emergency room? Should you contact your emergency dentist in West Seneca? Well, unless you have broken bones or have been bleeding for longer than 10 minutes, our dental office can offer the treatment you need. In fact, we suggest saving our number in your phone just in case you or a loved one goes through a dental emergency, and we'll do our best to see you on the same day for emergency dentistry in West Seneca, NY.
Why Choose Applegate Dental for Emergency Dentistry?
Variety of Services Under One Roof
Same-Day Emergency Appointments
Sedation for Stressed or Scared Patients
How to Handle Common Dental Emergencies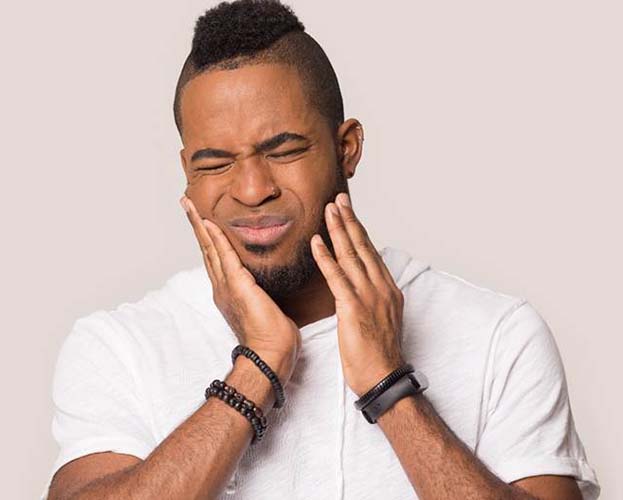 When you call our dental office, our helpful team can guide you through the situation and give you tips to deal with the emergency until you arrive. Here are just a few of the possible scenarios and what to do to have the best possible outcome.
Learn How to Handle Dental Emergencies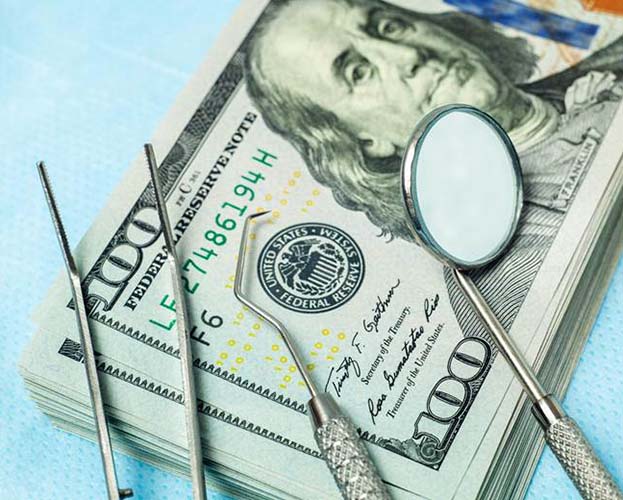 Toothaches
Some toothaches result from a piece of food stuck between teeth. Try to floss around the hurting tooth and wait a little bit, but if the pain continues, contact us. You can take ibuprofen or other pain medications to manage your discomfort and apply a cold compress to the outside of your face to control swelling. Keep in mind that the problem may require root canal therapy.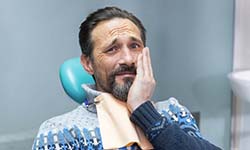 Chipped/Broken Tooth
Do your best to gather the pieces of the tooth and be sure to bring them with you to our dental office. If the tooth has sharp or jagged edges, you can put sugarless gum or dental wax on it to protect your soft tissues. Should we find that the damage has reached below the gum surface, we may need to extract the tooth.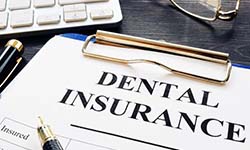 Knocked-Out Tooth
When you handle the tooth, do not touch the root or any tissue that is still attached. Gently rinse the tooth and reposition it in its socket. Or you can put it in your mouth or in a container of water or milk. Make sure that you come to our dental office as quickly as you can—preferably within an hour—so that we have the best chances of re-implanting the tooth.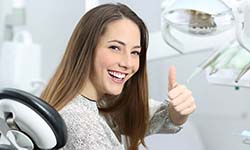 Lost Filling/Crown
If you can find the restoration, rinse it and your mouth before resetting it into place. Avoid eating or chewing in that area. For a temporary hold, you can use some sugarless gum or a dab of toothpaste. Remember that you still need to come in as soon as possible to repair or replace your restoration.
How to Prevent Dental Emergencies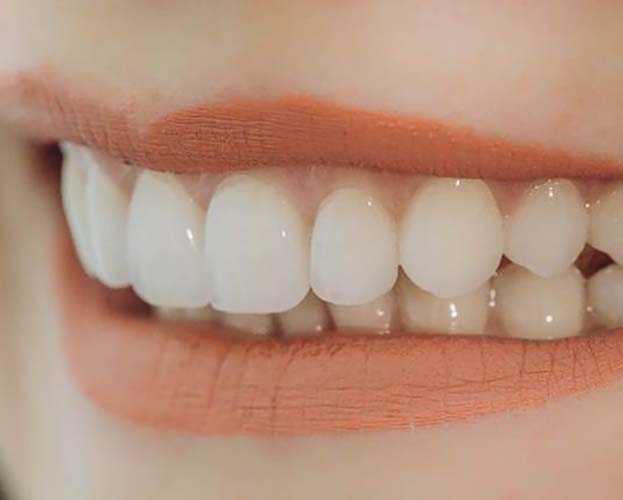 Did you know that most dental emergencies can be avoided? When you take a few precautions, you can steer clear of trouble and keep your smile safe and healthy for many years to come. Here's how:
Brush and floss your teeth every day.
Visit Applegate Dental at least twice every year for checkups and cleanings.
Wear a sports guard when you play basketball, football, soccer, etc.
Avoid chewing on pencils, ice, popcorn kernels, etc.
Get a custom mouthguard to wear at night if you grind or clench your teeth while you sleep.
Learn How to Prevent Dental Emergencies
The Cost of Treating Dental Emergencies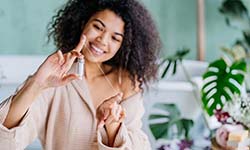 Each dental emergency is unique. Even if two patients come in with the same issue, their treatment can differ based on their individual needs. This customization makes giving general estimates nearly impossible. However, one thing is true no matter the dental emergency: you should never wait to seek professional help. Oral issues do not improve over time—they just get worse! If you put off taking care of the problem, it will require more invasive procedures and more expensive treatment.