Preventive Dentistry – West Seneca, NY
Helping You Live Cavity-Free
Helping our patients keep their smiles healthy is always our top priority. General and preventive dentistry services mean we save our patients some of the time, money, and discomfort that comes along with more advanced cosmetic and restorative treatments. By visiting our team twice a year for regular checkups, we're able to help patients prevent the majority of oral health concerns, screen for and diagnose issues in their earliest stages, and assist patients in keeping their smiles whole and healthy for life. If your family lives in our surrounding, contact Applegate Dental to start building the foundation for your lifetime of healthy smiles with preventive dentistry in West Seneca, NY.
Why Choose Applegate Dental for Preventive Dentistry?
Variety of Services in One Location
Dental Sedation Options Available
Up-to-Date Patient Safety Procedures
Dental Checkups & Teeth Cleanings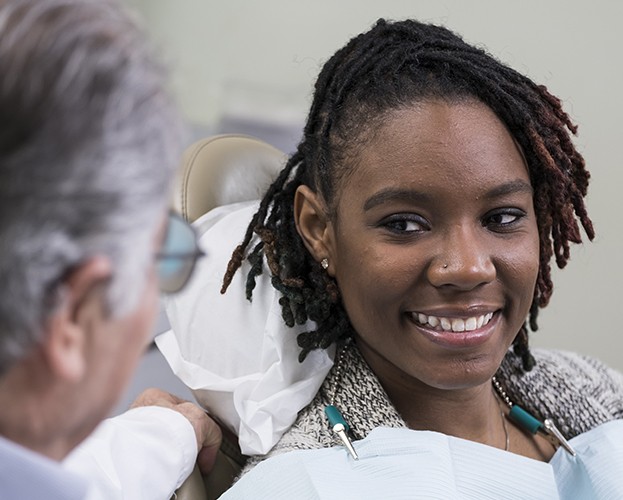 Twice a year preventive checkups and professional teeth cleanings are an essential part of any oral health routine. Our team loves having the opportunity to work with patients twice a year, but it's important to remember that the other 363 days of the year, successful oral health and hygiene is up to you! That's why we work to make patients feel like partners in their own dental care, demonstrate proper at-home hygiene, make product recommendations, and otherwise support patients in achieving and maintaining the healthiest possible smile. During every dental checkup, we gather diagnostic information using digital x-rays and images, examine smiles, thoroughly clean teeth, and then, we sit down for a one on one consultation. During the consultation, we review all the information we collected and help patients develop a plan for ongoing care.
Learn More About Dental Checkups & Cleanings
Fluoride Treatments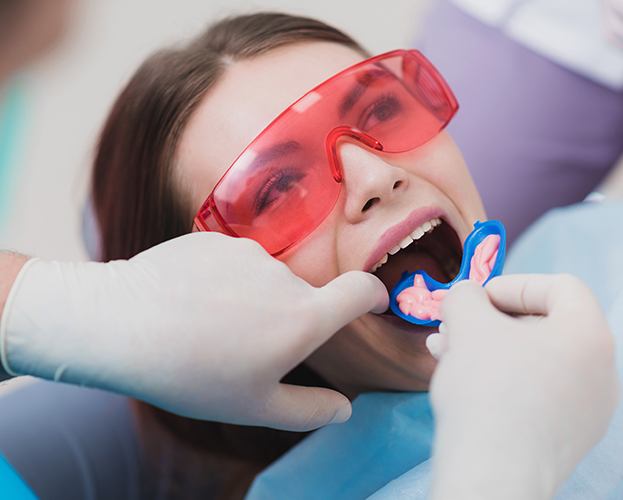 Similar to dental sealants, fluoride treatments are a fast, effective way to strengthen teeth. While teeth are developing below the gum line, people need to consume fluoride in water, foods, and fluoride supplements to help them build strong, healthy teeth. Once teeth erupt from the gums, ingested fluoride is no longer enough to strengthen teeth. That's where topical fluoride treatments come in. Fluoride treatments can be administered as part of any regular dental checkup. The fluoride attracts fortifying minerals to teeth keeping the enamel strong and protecting smiles from potential decay.
Oral Cancer Screenings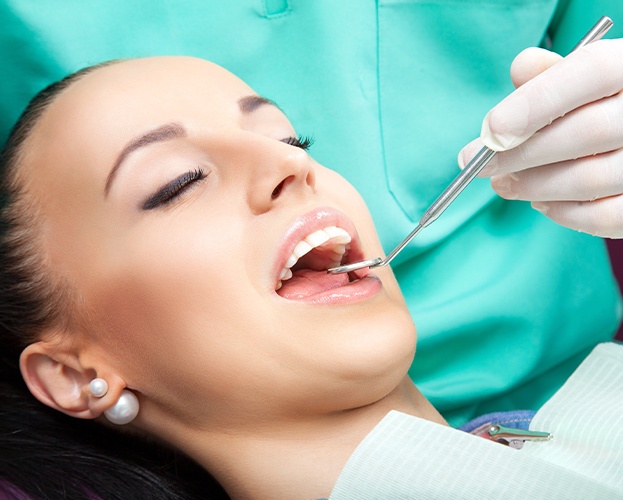 At Applegate Dental, we include oral cancer screenings as part of every six-month checkup. While many patients believe they don't need to be screened for oral cancer unless they use tobacco, about 30% of patients diagnosed with oral cancer each year don't use tobacco. According to in-depth research conducted by the Oral Cancer Foundation, the best way to reduce the number of oral cancers related annual deaths (about 1 an hour) is to diagnose and treat the disease in its earliest stages. Regular screenings as part of your dental checkups give us the opportunity to diagnose oral cancer before it potentially damages your oral and overall health.