Children's Dentistry – West Seneca, NY
Prepare Your Child for a
Lifetime of Smiles

It's only natural that you want your child to grow up with a brilliant, healthy smile that they can be proud of. Here at Applegate Dental, you'll find that we always treat your little ones with compassion, patience and respect so that they know that they have nothing to fear from their dentist. With our wide variety of services and up-to-date safety procedures, you can rest assured that your child is in good hands. Schedule their next appointment today by calling our dental office for children's dentistry in West Seneca, NY!
Why Choose Applegate Dental for Children's Dentistry?
Variety of Services in One Location
Kind, Patient Dental Team Members
Safe Sedation for Nervous Children
Dental Checkups & Teeth Cleanings for Kids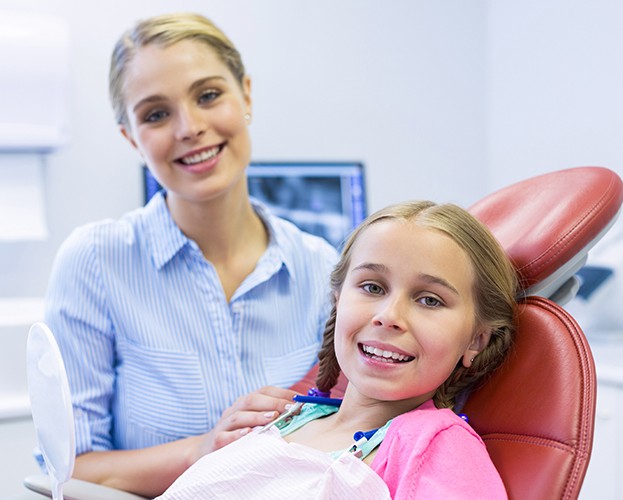 We'll spend much of your child's first appointment helping them get used to the sights and sounds of our dental office. During their regular visits, we'll check their mouths carefully and thoroughly for signs of tooth decay as well as developmental issues that need to be treated sooner rather than later. After we remove the plaque and tartar from your child's teeth, we can share our findings with you so that you can start planning the necessary steps for seeking treatment.
Dental Sealants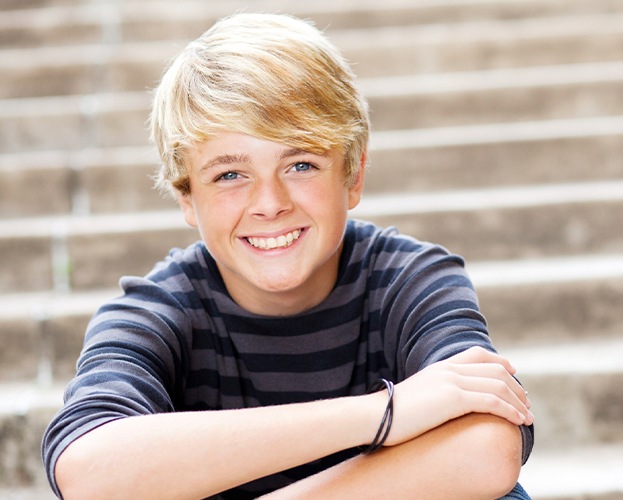 Applying dental sealants is one of the fastest and easiest ways patients of all ages can protect their teeth for up to ten years with one simple treatment. During any regular dental checkup, we simply apply the liquid sealant directly to teeth. Then, we harden the sealant in place using a curing light. Once in place, sealants effectively repel bacteria, plaque, and tartar protecting teeth. The entire process typically takes between ten minutes and half an hour depending on the number of teeth being treated.
Non-Nutritive Habits
Plenty of infants suck their thumbs for comfort, and there is nothing wrong with that – as long as they break the habit when they're supposed to. If your child is showing no signs of growing out of thumb-sucking around the age of 4, you need to take action if you want to prevent orthodontic problems from occurring in the future. We can advise you on identifying and stopping non-nutritive habits such as thumb-sucking as early as possible.
Pulp Therapy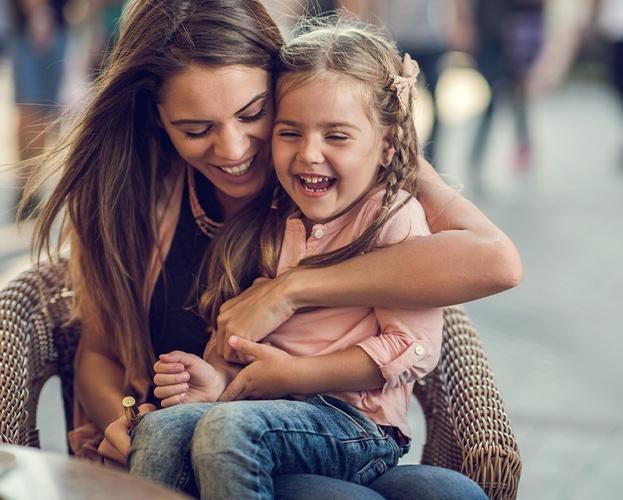 Even if your child's tooth is infected, there still may be hope for saving it! Pulp therapy generally comes in two forms: pulpotomy and pulpectomy. Pulpotomy simply involves removing the diseased pulp in the crown of the tooth; the tissue near the root is left alone. In more severe cases, a pulpectomy is required to remove all of the pulp. In either scenario, your child will most likely need a crown to protect and maintain their tooth afterwards.