Full & Partial Dentures – West Seneca, NY
Put Tooth Loss Behind You with Dentures
Losing one tooth can be a tough experience, but having multiple teeth removed can be even harder. However, at Applegate Dental, we believe every smile is worth restoring, and dentures are one of the most popular options to accomplish this. No matter what has led you to have missing teeth, our compassionate experts are here to replace what you've lost and give you back the confidence you deserve! Contact us and schedule your appointment today to get on the path to a fully restored smile
Who Is a Good Candidate for Dentures?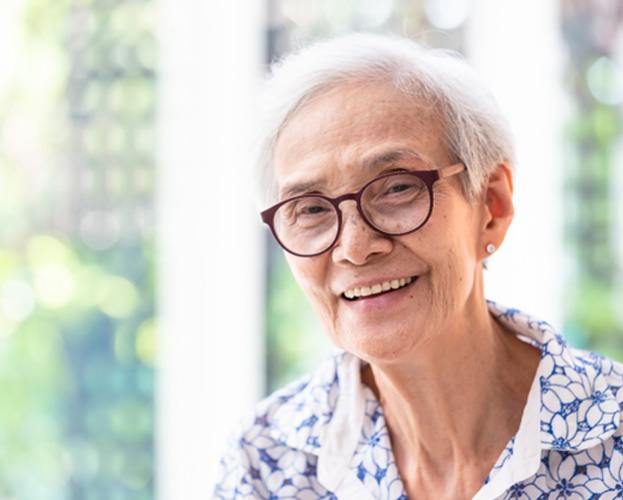 Some forms of tooth replacement have multiple requirements you must meet. In contrast, most patients, with the exception of those who have an oral or gum infection, qualify for dentures. This means as long as you keep your gums and any remaining teeth you may have healthy, you are in a good position to get dentures. Before we begin the process, we'll examine your mouth to make sure you're set up for success with your new restorations.
Types of Dentures
Although each denture we provide is custom-made, there are generally three types of dentures: partial, full, and implant. Regardless of which one you need and choose, it will be constructed of durable, high-quality materials that are crafted to look as realistic as possible.
Partial Dentures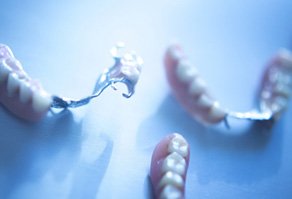 For some patients, not all teeth need to be replaced. If you still have natural teeth left in your smile, a partial denture can fill in the gaps. This type of denture uses metal and plastic clasps, which hold onto the surrounding teeth for stability, and a partial denture can help keep your remaining teeth properly aligned.
Full Dentures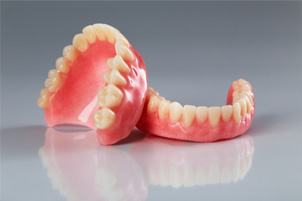 Losing every single tooth doesn't have to be completely devastating to your smile. Full dentures replace every tooth in an arch, using suction to stay in place. Our dental lab fabricates these custom restorations to fit perfectly.
Implant Dentures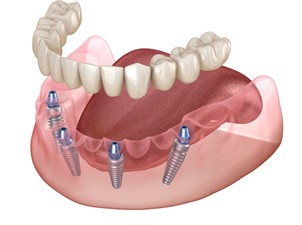 By far, the most stable dentures you can get are implant dentures. Instead of resting on top of the gums, these dentures are anchored to your jawbone, just like real teeth! As a result, they feel comfortable and secure, and they tend to last significantly longer than traditional dentures.
The Benefits of Dentures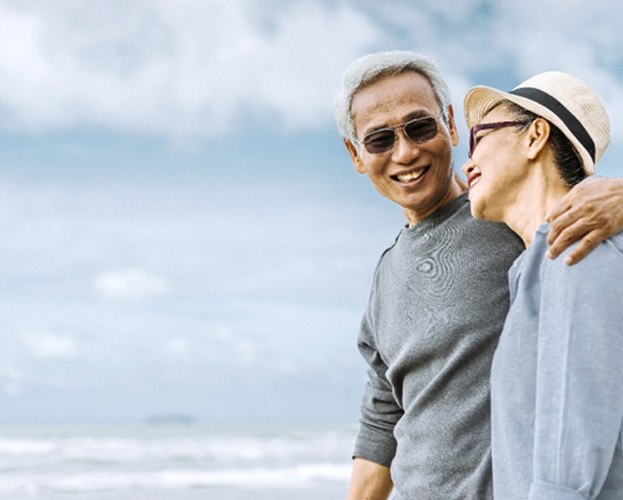 If you've gone any amount of time without tooth replacements, you probably already know how challenging it can be. Even small, everyday tasks can become difficult, including eating a somewhat healthy diet. Tooth loss can also harm your self-esteem and cause you to withdraw. Dentures can give you back the ability to function normally. They also provide renewed confidence and allow you to feel less self-conscious when you show your smile, talk, laugh, and eat in front of others.