iTero® Element™ Intraoral Scanner – West Seneca, NY
Our Tech, Your Comfort
We know that one of the more uncomfortable steps in receiving Invisalign® clear braces, a dental implant, crown, or bridge is the impression. The material we have to use is goopy and must remain in your mouth for several minutes. This has always been bothersome, but it is a necessary part of dentistry. Now, however, there is a new technology that is not only more comfortable but also provides an even clearer and more detailed impression. Applegate Dental uses the iTero® Element™ Intraoral Scanner to produce 3D impressions.
Digital Impressions with Advanced Technology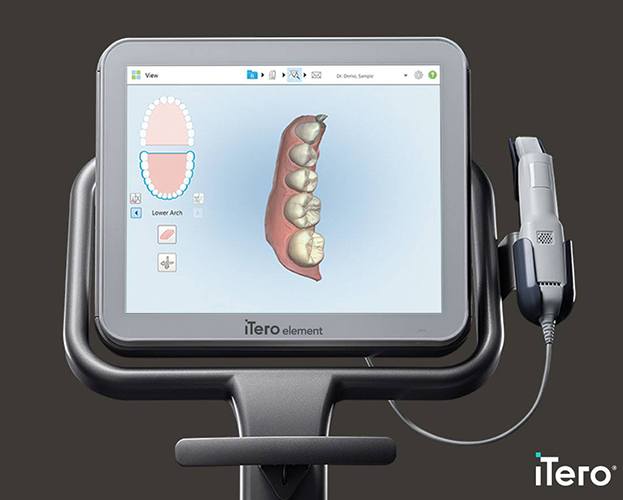 The iTero® Element™ Intraoral Scanner at Applegate Dental is designed to enable our dentists and their team to have digital scans more quickly and accurately. Furthermore, the system is highly intuitive and provides exceptional visualization of the detailed characteristics of the surfaces of your teeth as well as periodontal tissue.
A handheld wand is positioned in your mouth to capture an image of one or more teeth. The wand is 40 percent smaller and lighter than previous designs. Almost instantaneously, the 3D image can be viewed on the 19-inch high-definition, multi-touch display that features gyro technology so the dentist can rotate the model on the screen.
Safe and Accurate Images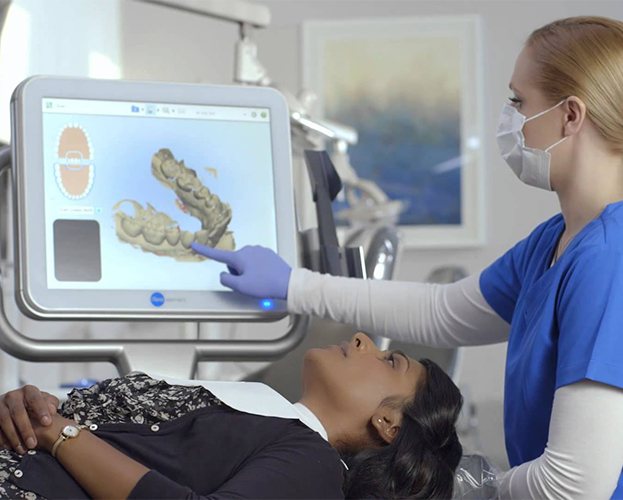 The images shown on the display are laser generated. Scanned images appear instantly with a crisp definition on the display. In addition, traditional impressions are occasionally imprecise and may, therefore, necessitate taking additional impressions. iTero® is reliable the first time. You save time, too, because iTero® impressions for tooth restorations such as dental crowns or a bridge are completed in only three to five minutes.
iTero® Element™ is Integrated with Invisalign® Treatment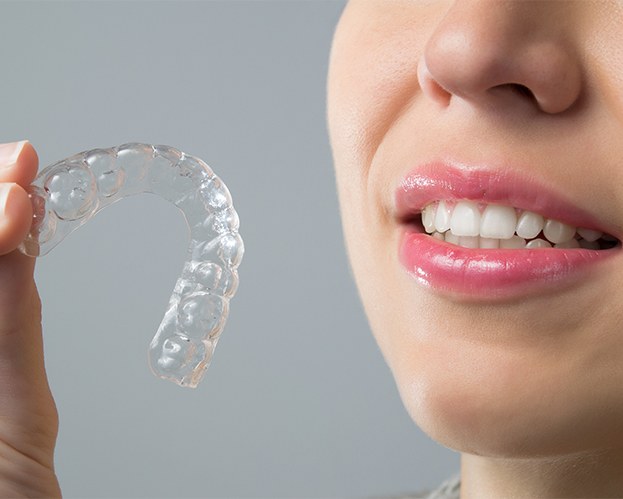 The iTero® Element™ Intraoral Scanner is exclusively designed to integrate seamlessly with the Invisalign system. iTero® Element™ features the Invisalign Outcome Simulator, an exclusive chair-side application that allows your West Seneca dentists to help patients see how their teeth may look at the end of Invisalign treatment.
Precisely Fitted Restorations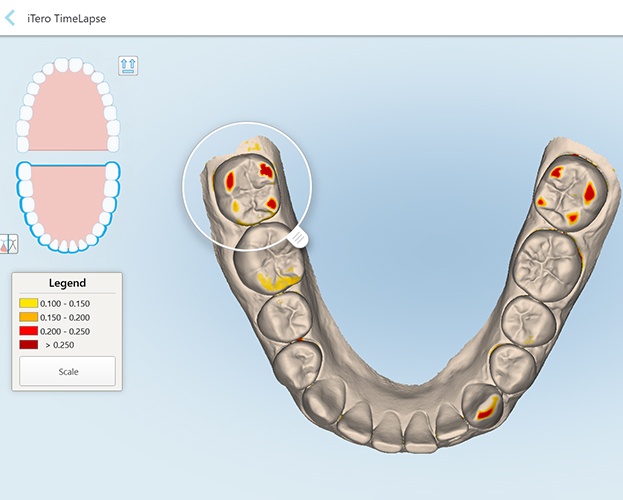 With the iTero® Element™ Intraoral Scanner, your dentist can design dental crowns, bridges and porcelain veneers that fit more precisely, so they are also more comfortable. With digital impressions that are so detailed, we can create a restoration that feels more like a natural tooth. Many patients say they are unable to tell the difference between one of their own teeth and a tooth outfitted with a restoration designed with the aid of iTero®.
To learn more about the iTero® Element™ Intraoral Scanner or to schedule an appointment for restorative work that is completely accurate, call Applegate Dental today.