All-On- 4 – West Seneca, NY
Fewer Implants with All the Benefits
When you've suffered total tooth loss, the thought of replacing each individual tooth can feel overwhelming or discouraging, especially if you have been told that traditional implants aren't a good option for you. But with All-On-4, you can get a brand-new, strong smile with just four implants! At Applegate Dental, our team is proud to offer All-On-4 in West Seneca. If you want to learn more about this treatment, you can keep reading below and then contact our team to schedule a consultation!
How Do All-On-4 Implants Work?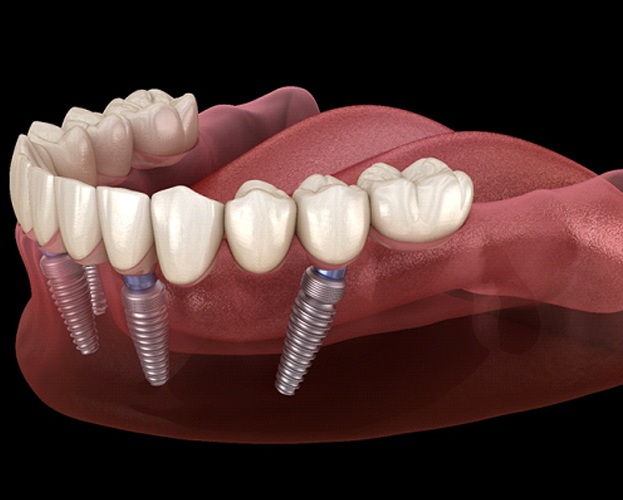 Anyone who knows anything about implants can tell you that they are the most advanced treatment option for tooth replacement, but in order to qualify for traditional implants, you must have enough jawbone to support them. However, with All-On-4, we use 4 strategically placed longer and stronger implant posts to connect with your jawbone's thickest areas to provide the foundation for your new smile. This way, you can enjoy all the advantages of having dental implants and have the support necessary.
Am I a Candidate for All-On-4 Implants?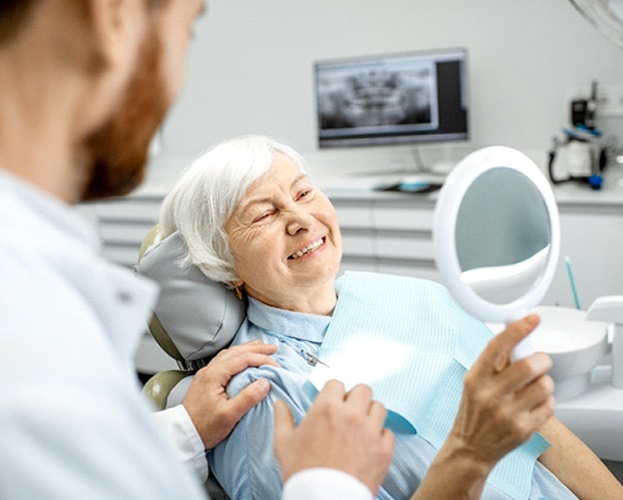 Although there are some prerequisites for traditional dental implants in West Seneca, All-On-4 is a viable option for nearly anyone who with missing teeth. Even if you have low jawbone density, we can move forward with this treatment—without having to do a bone graft first. The only requirements are that you be in good oral health and that you make the commitment to take good care of your smile, which entails healthy oral hygiene, avoiding smoking, etc.
Benefits of All-On-4 Implants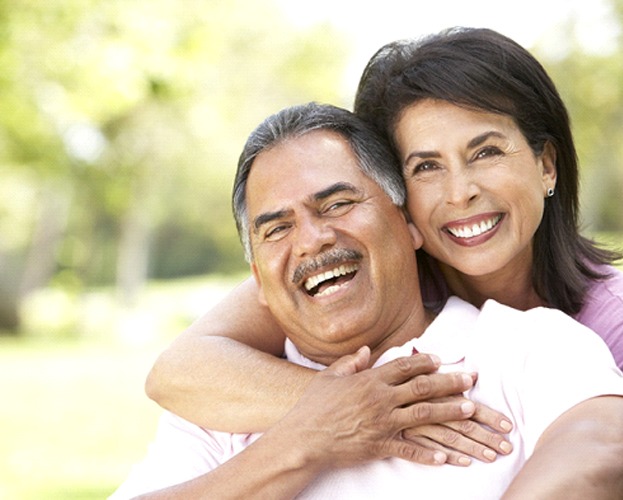 With All-On-4 implants, the benefits are priceless and overlap with many of the same advantages you can get from traditional dental implants:
A strong bite and chewing power you can't get with dentures alone.
More preservation of the jawbone.
Prosthetic teeth that look and feel like the real thing.
Easy hygiene with brushing and flossing, like normal.
Results that can last for decades.
All-On-4 VS. Traditional Implants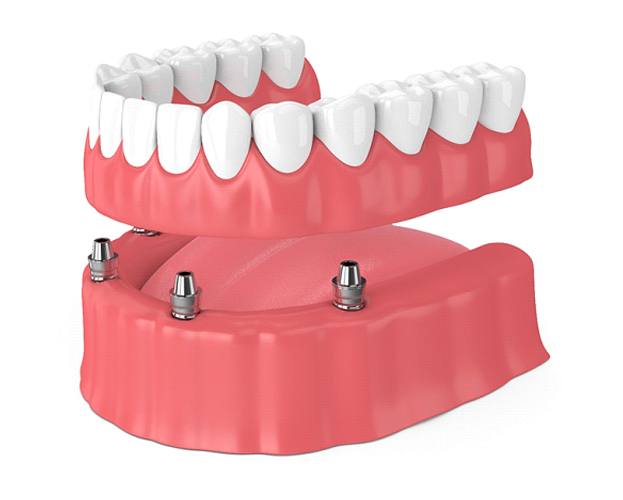 Although somewhat similar, All-On-4 implants differ from regular implants in a few important ways. For instance, while some patients with traditional implants get up to 8 posts to hold a full denture in place, All-On-4 requires only 4 posts, as the name implies. In addition, most of the time, a bone graft is not necessary for All-On-4, saving you months in your treatment plan. Unlike typical dental implants, All-On-4 patients may also have the option of having their prosthetic teeth attached to the implants on the same day as the placement surgery.