Dental Insurance - West Seneca, NY
Your Key to Affordable Dentistry
Having dental insurance makes it much easier to ensure that your whole family receives the routine dental care that's vital for helping beautiful smiles last a lifetime. Are you currently getting the most out of your dental insurance benefits? Our team at Applegate Dental can help you develop a strategy for maximizing your savings and taking charge of your personal plan. Call us with your insurance information if you have a question before your appointment.
Understanding How Dental Insurance Works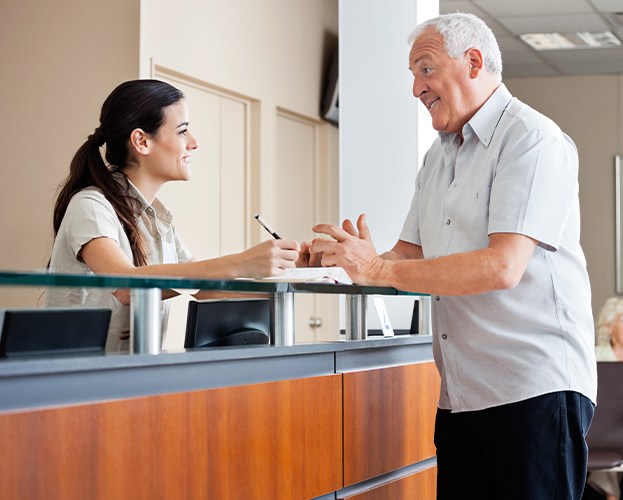 Unlike most medical insurance plans, dental insurance plans tend to emphasize prevention. The thought process is simple: if you have minor dental issues taken care of ahead of time, you're less likely to require more expensive procedures in the future. That's why most dental insurance policies tend to offer the highest discounts for 6-month checkups and cleanings, X-rays, and fluoride treatments.
What Your Dental Insurance Plan Covers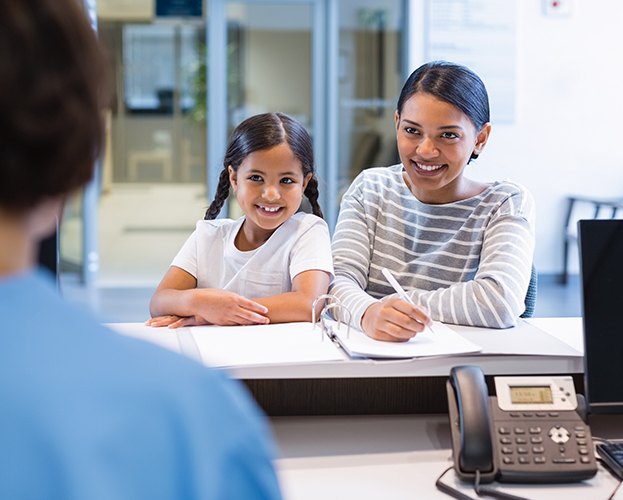 If you call our dental office with your policy information, we can go over your benefits with you to give you an accurate idea of what kind of coverage you can expect for a given treatment. Most companies will pay along the following lines:
80% to 100% coverage for preventive services (biannual checkups, X-rays) as well as other general dentistry services such as fluoride and gum disease therapy.
50% to 80% coverage for fillings, crowns, bridges, dentures, and other restorative treatments. (The exact amount depends on the complexity of the required service.)
0% coverage for cosmetic treatments unless they are necessary to your oral health in some way.
Our In-Network PPO Dental Insurance Providers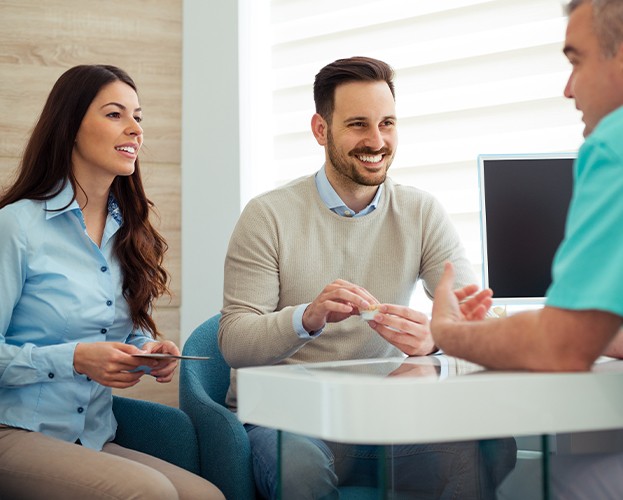 Staying in-network with your dental insurance provider will make you eligible for the maximum number of discounts and savings. For the convenience of our patients, we are pleased to be in-network with many popular providers, although we are willing to accept other plans as well. We urge you to call ahead of time to iron out the details about your insurance plan so that you can be sure that you're making the best decision for both your teeth and wallet!
Ameritas
BCBS
CIGNA
Delta Dental PPO & Premier
Dental Pay Plus
Guardian
Independent Health Healthplex
Met Life
NOVA
NYS Teamsters
Pro Benefits
Solstice
United Concordia
And many more!
Don't see yours on the list? There's a good chance we take it! Reach out to our team today.