Orthodontics/Braces – West Seneca, NY
Straighter Smiles for Everyone
It's not just your kids that can benefit from orthodontic treatment. Everyone in your family can potentially enjoy straighter teeth thanks to the options available at Applegate Dental. Whether you need traditional braces for a particularly complex orthodontic issue or would prefer Invisalign for a more discreet treatment, you can find the smile solution you're looking for at our dental office! Contact us today to schedule a consultation to discuss smile alignment with orthodontics and braces in West Seneca, NY.
Why Choose Applegate Dental for Orthodontics/Braces?
Image-Friendly Invisalign Clear Braces
Reliable Time-Tested Metal Braces
Sedation for Anxious Patients
Traditional Orthodontics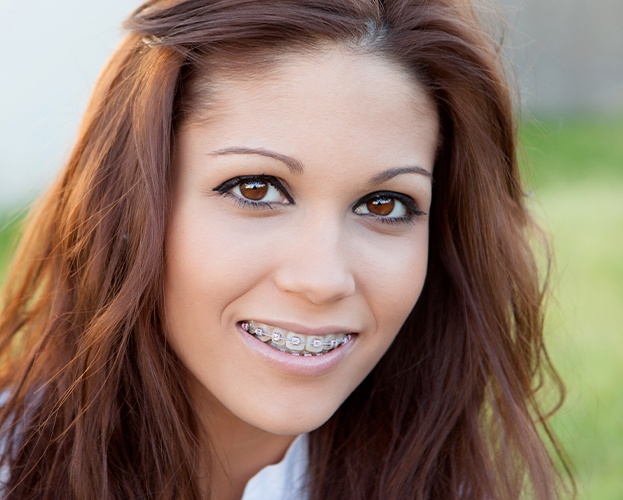 No doubt you're already well aware of how useful metal braces are for correcting common orthodontic issues such as overcrowded teeth and overbite. What you may not have known is that today's braces are smaller and more comfortable than ever, yet they can still be used in even the most complex cases. While braces do tend to take longer to work after your mouth has stopped growing and developing, adults can still benefit from wearing them.
Learn More About Traditional Braces
Invisalign® Clear Braces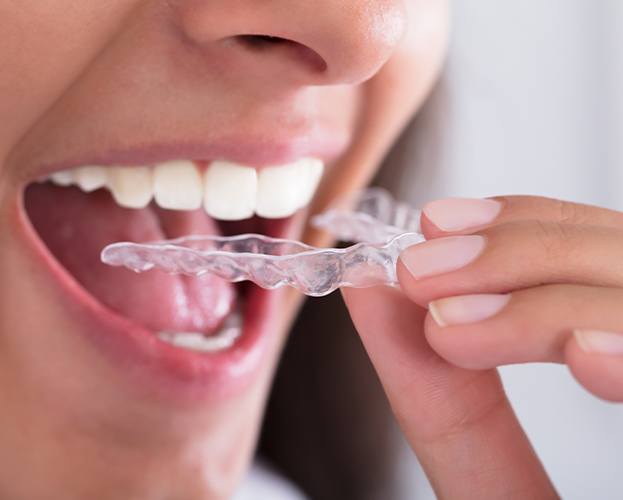 Teenagers and adults alike are often understandably reluctant to begin orthodontic treatment because they're worried about having highly distracting pieces of metal in their mouths while at school or at work. With Invisalign, you won't have to worry about drawing the wrong sort of attention; most people won't even notice the clear aligner and will instead focus on the teeth as they slowly but surely move towards their ideal alignment. Invisalign aligners can also be removed during snacks and meals so that they don't stop you from enjoying your favorite foods.