Dental Checkups & Teeth Cleanings – West Seneca, NY
Are You Ready for Your Next Appointment?
Have you ever wondered why you need to see your dentist twice a year for a checkup when most people typically see other health care providers once a year for routine examinations? The answer to this question lies in the basic difference between the practice of medicine and dentistry; medicine tends to respond to a problem while dentistry works to prevent problems. That's why the dentists at Applegate Dental encourage biannual dental checkups and teeth cleanings in West Seneca, NY, for every member of your family.
Why Choose Applegate Dental for Dental Checkups & Teeth Cleanings?
Up-to-Date Health and Safety Procedures
Highly Experienced and Caring Professionals
Sedation Offered for Nervous Patients
Professional Dental Cleanings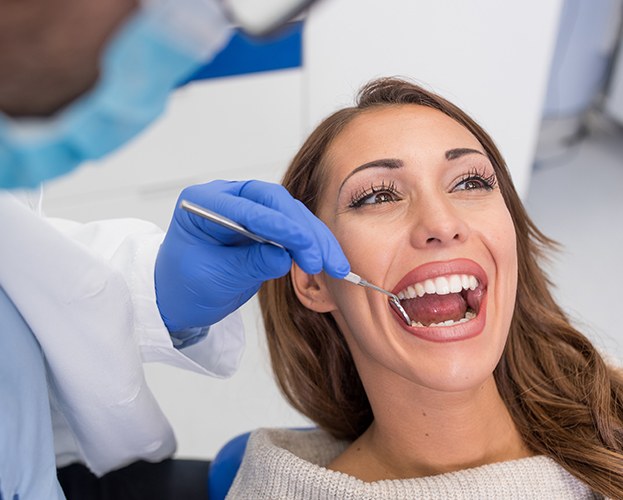 One of the most proactive steps you can take to protect the health and appearance of your smile is to have professional cleanings. We have no doubt that you faithfully brush and floss your teeth every day. However, nothing beats a cleaning in our West Seneca dental office. Our hygienists are able to thoroughly clean all the surfaces of your teeth and remove debris and plaque from those spots that are hard to reach on your own. Your teeth will feel smooth and your whole mouth will be refreshed.
The Components of a Dental Checkup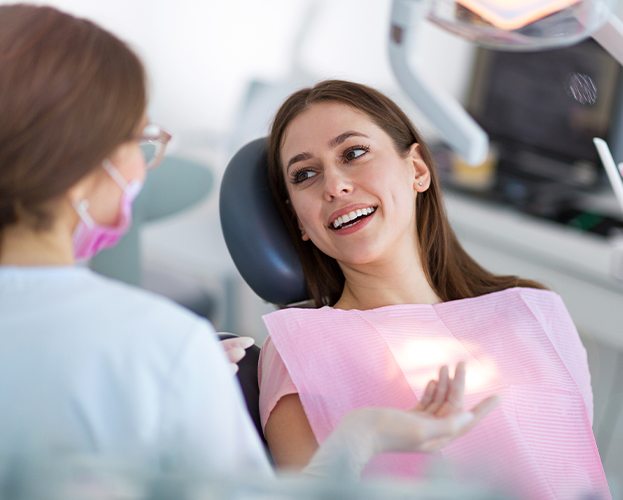 The checkup portion of your visit will include a number of different procedures. A protocol during dental exams that is important to your general health is blood pressure screening. The hygienist will check your blood pressure before proceeding with the rest of your exam. If your blood pressure is high, then our dentists will recommend that you see your doctor or refer you to a physician in the area. You may also need to be screened for diabetes if your blood pressure is high.
Of course, a dental checkup includes a close examination of your teeth and gums. The dentist and hygienist will look for signs of tooth decay, a crack in one of your teeth as well as dental fillings and restorations that need repair or replacement. All of these circumstances are much more easily addressed when they are discovered early.
In addition, the hygienist will chart your gums. This simple procedure involves measuring the depth of gum pockets around your teeth. If you have pockets that are deeper than four millimeters, this can be a sign of gum disease. Without treatment, gum disease can begin to destroy your gum tissue and then the bone structure underneath.
Finally, we will conduct a screening for oral cancer. When caught early, this disease is highly treatable and curable.