Implant Dentures – West Seneca, NY
Dentures Taken to the Next Level
If you've suffered total tooth loss, the idea of having a complete, strong smile can feel out of reach. Traditional dentures have come a long way in the last few decades, but in many ways, they still have the same issues. Dentures can feel unnatural at first and eventually need to be adjusted as your jawbone continues to change shape. However, we have a solution to help you regain confidence in your smile—implant dentures in West Seneca. If you would like to know more about this alternative to traditional dentures, contact our team to schedule an appointment with us!
What are Implant Dentures?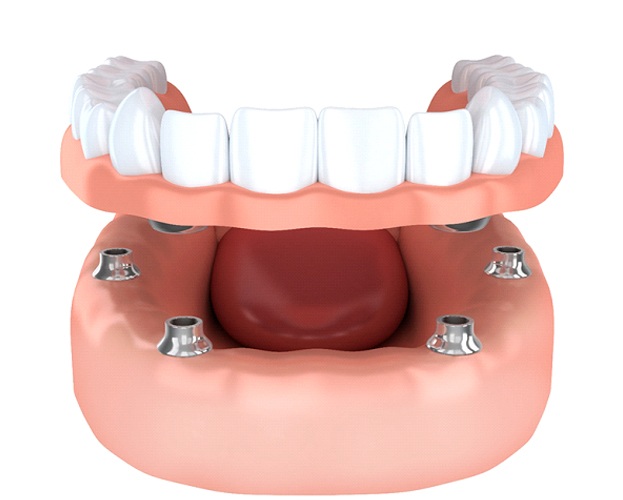 For a single missing tooth, one implant is used to replace the lost tooth root and a crown is attached on top. As a result, some mistakenly think that each individual tooth must be replaced by an implant, but this isn't true! Implant dentures utilize just a handful of dental implants to hold the full denture in position. The posts function as anchors for the denture, giving it stability and strength. There are two types of implants dentures: fixed and removable.
Fixed/Permanent Implant Dentures
In most cases, patients want their dentures secured to the implants. This method makes the prosthetic teeth look and feel as natural as possible. With your dentures fixed into position, you'll care for them just as you would normal teeth.
Removable Implant Dentures
If you prefer, we can make your dentures removable. Instead of bonding permanently to the implants, the dentures will snap in and out of place. That way, you can still enjoy the same stability and have the convenience to take out your dentures for traditional cleaning if you desire.
The Implant Denture Procedure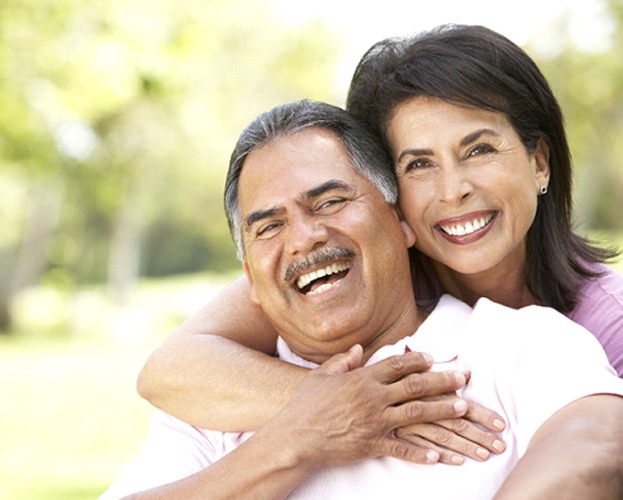 The process for getting implant dentures is very similar to getting implants. After a consultation, we'll place four to six implants strategically in your jawbone throughout arch and close the gums over the implants. Over several months, the jawbone will grow to envelop the posts. Then, abutment or connector pieces are attached to the implants, and impressions are taken to create the custom dentures. To ensure a perfect fit, you may need to come in for a fitting appointment, but the end result will be well worth it!
Am I a Candidate for Implant Dentures?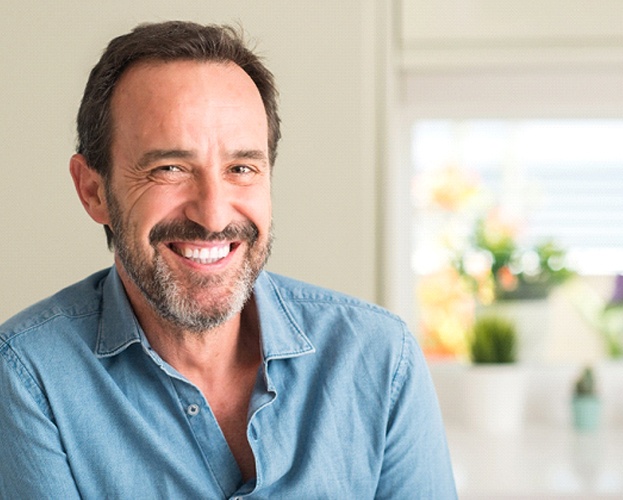 Most patients who are missing all their teeth qualify for implant dentures. Your mouth needs to be free from infections, particularly gum disease, and you need to be in generally good health. Your jawbone also must have enough density to support the implant posts needed to stabilize the dentures. Before we begin treatment, we'll examine your mouth and ask about your medical history to assess whether this procedure is right for you.
Benefits of Combining Dentures & Dental Implants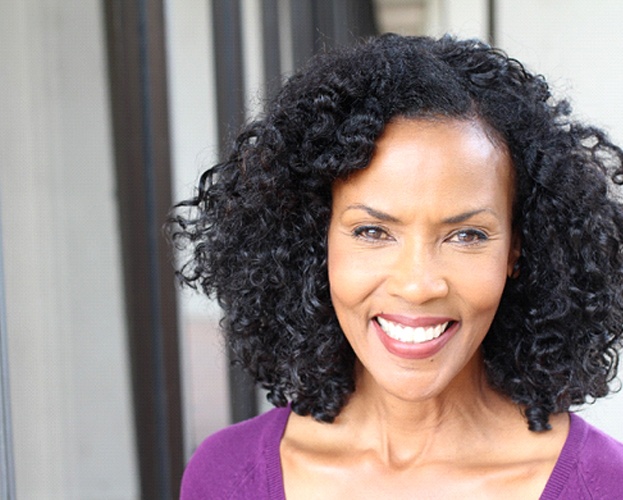 Although modern dentures are better than ever, on their own, they still only rest on top of the gums. As a result, the jawbone underneath continues to deteriorate. Then, dentures become less stable, weakening your bite. However, attaching them to dental implants keeps your dentures firmly in place, allowing you to continue eating a healthy diet. Also, because implant dentures don't slip, you don't have to feel self-conscious about your smile, giving you confidence in professional or social situations. Combining dentures and implants may entail some extra steps or cost, but the benefits make it all worth it!
Implant Dentures FAQs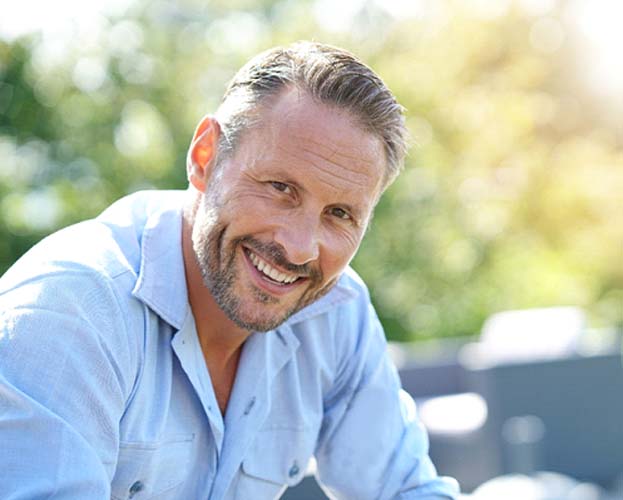 Choosing to replace your missing teeth with implant dentures is an important decision. Before you move forward with this treatment, you should get answers to all of your questions. We've taken the time to answer some of the most common questions below and invite you to read our responses. They can help you determine whether implant dentures in West Seneca may be right for you. If you have other concerns that we don't talk about here, you should definitely bring them up in your consultation!
Do Implant Dentures Cost More Than Regular Dentures?
The upfront cost for implant dentures is usually higher than that of normal dentures. However, if you also factor in the cost of replacements every few years, normal dentures can become the more expensive option in the long term. Implant dentures can last for decades without needing to be replaced, enabling you to potentially save money over time. During your consultation, we can discuss the financial details in greater depth.
Are Implant Dentures Covered by Dental Insurance?
Understanding dental insurance can be tricky. Although there are some exceptions, dental insurance typically does not cover the implant portion of this treatment. However, the dentures usually are! We can take a closer look at your policy and try to find as many ways to save you on out-of-pocket costs as possible. Our team is on your side and can help you know exactly how much you'll need to pay upfront. Whatever insurance doesn't pick up, you can finance with CareCredit, dividing the cost into easy monthly payments.
How Long Do Implant Dentures Take?
The treatment timeline for implant dentures can vary from patient to patient. For some, the implants can become embedded in the jawbone in three months, but for others, six or more months are needed to complete the osseointegration process. Our team will keep close tabs on your smile throughout the process and make sure your implants are secure before we attach your new dentures. We should be able to give you a fairly accurate estimate for a timeline when we meet for your consultation.
How Do I Maintain My Implant Dentures?
If you want your implant dentures to still be in good condition decades from now, you need to take good care of them every day. This involves brushing and flossing them, just like you would real teeth. Although your prosthetics won't decay, you should try to limit your intake of sugar and acidic foods and drinks. You also need to come to Applegate Dental for checkups at least every six months. These visits are essential because we can catch any infections or problems that could put your implants at risk of failure.