Applegate Dental PLLC Blog
October 18, 2022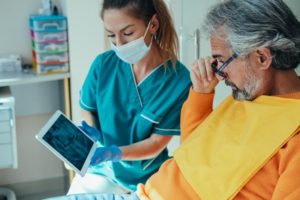 After years of skipping dental visits, you've finally returned. Over that time, you've developed gum disease, a serious condition that not only impairs your smile but also your overall health, but now you're treating it and trying to make up for lost time. Unfortunately, your dentist says that you need to have some teeth extracted.
When your teeth are removed, you think that's the end of it. Will extracting your teeth fix gum disease? What else needs to be done to restore your smile? Keep reading to find out!
(more…)
Comments Off

on Does Extracting Teeth Fix Gum Disease?
Older Posts »