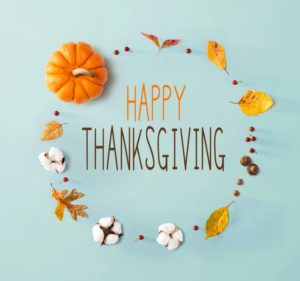 Thanksgiving is fast approaching, and you are undoubtedly excited to enjoy all your holiday favorites with your friends and family. From the moist turkey to the pumpkin pie, food is part of what makes Thanksgiving so special. However, your feast can put your smile at risk for decay or infection. Other than visiting the dentist on a regular basis, your at-home efforts can make a big difference in your oral health. As you plan the meal, make sure that you follow these tips from your dentist in West Seneca.
Floss Away Stuck Foods
Turkey and green bean casserole are great staples of your Thanksgiving feast, but they can easily get stuck between your teeth. If allowed to remain there, these bits of food can be used to create plaque, a white, sticky substance containing harmful bacteria. Plus, stuck food can put pressure on your teeth and make them feel sore. After you have finished eating, take a couple of minutes to floss your teeth and avoid these unpleasant symptoms.
Do Not Wait for Dessert
While you are filling up on turkey and everything else on the table, make sure you leave room for your pumpkin pie to enjoy soon afterward. Why? When you eat meals, your mouth produces extra saliva to wash away food and bacteria. With this sugary dessert, you should take advantage of your saliva production and eat your pie at the tail end of your Thanksgiving feast to ensure that it is rinsed away more thoroughly.
Be Smart about Starches and Sugars
Although Thanksgiving is a holiday that delights in gluttony, you can still make some healthy decisions on the big day. The bacteria that cause cavities and gum disease are fueled by the sugars in starchy foods, so try to keep them to a minimum. Basically, if you are having stuffing along with mashed potatoes and gravy, then you likely do not need to have macaroni and cheese as well.
The same concept applies to sugary foods. Feel free to enjoy your mother's famous cranberry sauce, but maybe that means you have less of the candied yams with marshmallows. On Thanksgiving day, you can choose one piece of pie instead of sampling from all the options. After all, you will have at least a few days to partake of delicious leftovers.
Brush Your Teeth
Normally, you should brush your teeth twice for at least two minutes every day. It makes sense that you would need to brush after you have the biggest meal of the year. Not only can brushing your teeth prevent food debris from lingering in your mouth, but it can also remove sugar particles from candied sweet potatoes and more. Cranberry sauce can be particularly problematic for your smile because of its sticky texture, high sugar content, and ability to stain your teeth.
With the right care, your holiday feast does not have to create problems with your teeth and gums down the road. That way you can focus on celebrating with your friends and family and making memories. Following these tips can help you smile with more confidence now and for years to come.
About Applegate Dental PLLC
With four experienced dentists on staff, Applegate Dental PLLC can help everyone in the family at one convenient location in West Seneca. They believe that prevention is the best way to approach oral problems, which is why they encourage patients to come twice every year for checkups and cleanings. For additional holiday tips, you can contact Applegate Dental PLLC by calling (716) 668-4646 or clicking here.