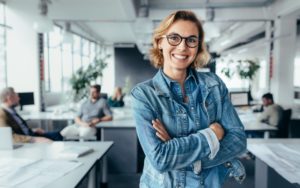 When you are at work, your mind is probably focused on aboutthree different things at any given moment. You are thinking about your nextmeeting, that client you are supposed to call, the emails you need to answer,and so much more. Like most, the absolute lastthing on your mind is probably your teeth. While this is completely understandable,practicing a little dental care at work can not only make your professionallife better, but help you save money inthe dental chair as well. Here are a few workplace tips from a dentist in West Senecaon how to take care of your teeth while you are taking care of business.
Have a Brush, Toothpaste, & Floss Handy
It might seem odd having dental supplies at work, but this will enable you to clean your teeth after lunch, which will not only remove leftover food particles that can lead to cavities, but it will also make sure that you do not have anything stuck in your teeth while giving your presentation!
Say No to Snacks
Many offices have a snack drawer that is usually filled with sugary goodies for you to munch on. Some people even keep a bowl of M&Ms or pretzels at their desk. Unfortunately, snacking throughout the day, or grazing, can be very hazardous for your teeth. This exposes them to sugar for a very long period of time, which gives the bacteria in your mouth more fuel to damage your enamel and cause decay. If you need a snack during the day, chewing sugar-free gum is an easy way to trick your brain into thinking you are less hungry.
You Should Only Drink…
…Water! Just like grazing on snacks, sipping on sugary drinks like soda or acidic ones like coffee all day can do quite a bit of damage to your smile as well. Instead, it is always best to just drink water. This will not only help you stay hydrated, but it will also stimulate saliva production in your mouth, which naturally cleanses it of potentially decay-causing bacteria and sugar.
Do Not Chew on Pens, Pencils, or Fingernails
It is common for some people to gnaw on items like pens, pencils, or even their fingernails while they are thinking and working hard, but over time, these practices can actually wear down your teeth and eventually cause them to crack or break. If this sounds like you, chewing on some sugar-free gum like we touched on above can help reduce these habits.
By following these tips every day, you can drastically lower your risk of tooth decay, ensure that your breath always smells fresh, and feel more confident while speaking to clients and coworkers. They take little to no time, but they can make a big difference in your long-term oral health, ensuring that you will never have to miss work to take care of a dental problem!
About the Author
Dr. Kathleen Tytka is a general, restorative, and cosmetic dentist currently practicing in West Seneca at Applegate Dental. A graduate of the SUNY at Buffalo School of Dental Medicine, she enjoys providing a wide spectrum of dental care for local families, and she is always happy to offer tips that help people take care of their teeth between appointments. To learn more about what you have just read or get more everyday dental knowledge, she can be contacted through her website.