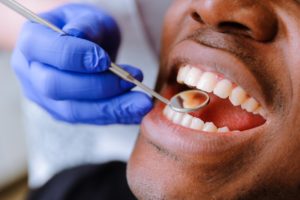 It's amazing how drastically things can change in a matter of just a few months, but that's exactly what has happened with COVID-19. Not too long ago, you probably thought nothing about routine tasks like going to the grocery store or visiting the dentist; now, however, people are unsure about what is and is not safe to do. While there are still plenty of uncertainties, you don't have to worry when it comes to taking care of your oral health. In this post, you'll learn how your dentist in West Seneca is approaching your appointment and making sure you and your loved ones stay safe.
Before COVID-19
Even before the pandemic started, your dental office took measures to ensure the health and safety of both patients and staff. Before and after each appointment, the team washed their hands, put on brand-new gloves, wore a face covering, and perhaps even had eyewear to protect themselves from airborne droplets and to prevent cross contamination between patients.
After COVID-19
On top of the usual precautions, your dental team has only amplified their efforts to maintain a controlled, safe environment for everyone. Here are just some of the things that go into preparing for your appointment these days.
Additional PPE
On top of regular personal protective equipment or PPE, many dental practices are wearing more advanced masks, face shields, and disposable surgical coats to limit the potential spread of the virus. These act as a barrier between the patient and the team member to keep each safe from infection.
Safety Champion and Training
With all these additional safety and health protocols, your dental team very likely held training meetings before reopening to ensure that everyone on the staff is up to speed. Also, they may have an identified "safety champion" or team member who is in charge of monitoring compliance. If this person notices anything amiss, they can correct it and make sure that everyone follows the new protocol—reducing the chances of spreading sickness.
Sterilization and Social Distancing
Can you have a dental visit while following social distancing? Although dental care requires close proximity, you don't have to put yourself at unnecessary risk. As much as possible, your dental team helps you stay away from other patients by spacing out appointments and preventing overlap. They can also use this extra time between patients to clean and sanitize the office more thoroughly throughout the day.
With these dental safety protocols in West Seneca, you can put any fears you may have about going to the dentist's office to rest, even during a global pandemic. Your dental team has your best interests at heart and are doing everything they can to make caring for your smile as safe as possible.
About the Practice
At Applegate Dental, we are privileged to have five dentists on staff. With years of clinical experience and advanced training, we offer expertise you simply can't find anywhere else. Because of COVID-19, we've implemented added safety and health protocols in order to protect our team members and our patients. If you have questions about these new measures, feel free to contact us by clicking here.